RelaxMe was Oda's master thesis project. In her thesis she explored the role technology can have for people with the severe illness Myalgic Encephalomyelitis (ME) in self-monitoring and self-management of their illness. By incorporating new medical research as a design decision in a design artifact, she designed, developed and user tested a fully functional prototype called RelaxMe. 
To make RelaxMe, a thorough understanding of the user group and design context was gained with a phenomenological lens to the data gathering. The findings from the study indicated that RelaxMe was helpful when self-monitoring and self-managing an illness like ME.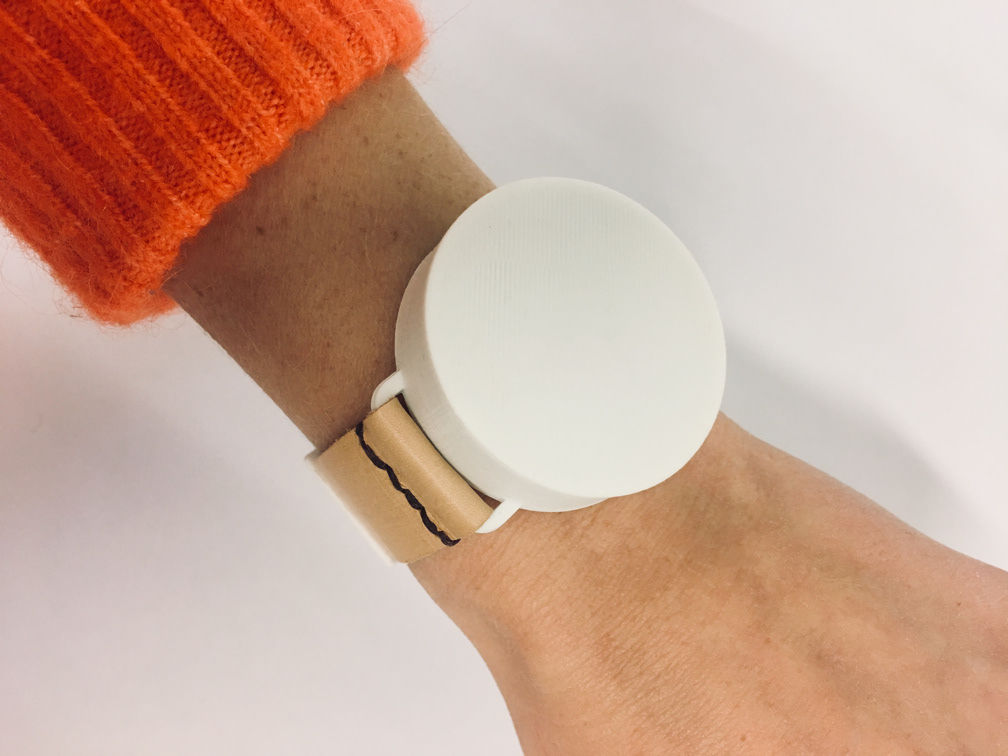 RelaxMe is a watch-like artifact that will measure real-time pulse of the user every minute and vibrate for three short intervals if the person is above their anaerobic threshold. By doing this, the user can be reminded to slow down and balance their energy more correctly. The pulse digit is black-boxed so the user only needs to focus on that they will feel, through a haptic vibrating alarm, when they trespass their limit. 
Oda both designed, built and coded RelaxMe with a trinket mini 5V (micro controller), a heart rate monitor, a vibrating motor disc, 3D printed casing, and hand made leather straps.